Description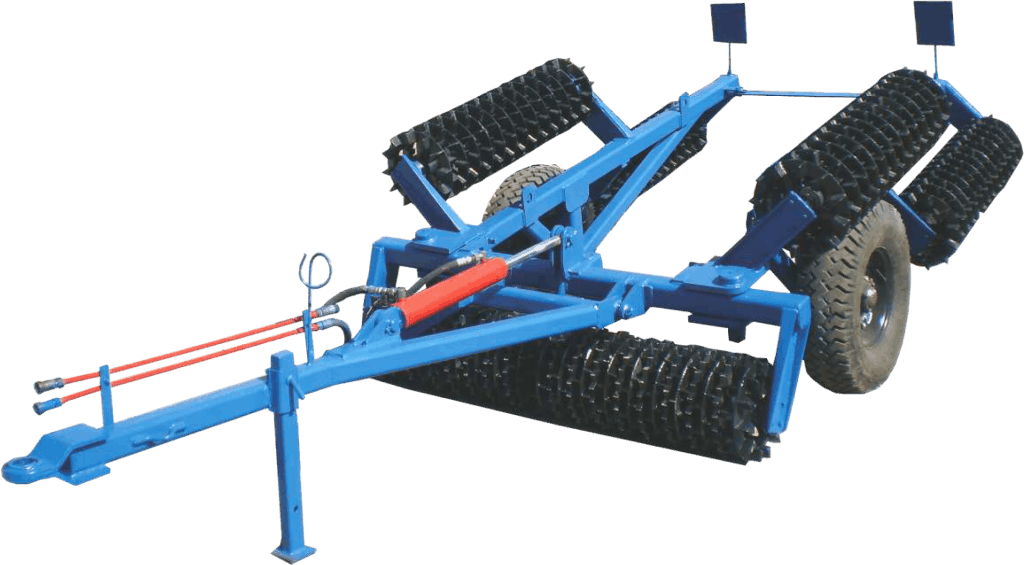 Roller TIT – 7.2 is used for preplant soil packing soil loosening and compaction of subsurface soil, breakdown of clots, the destruction of soil cover and partial alignment surface of the plowed field. It is agregated with tractors of traction class 0,9-1,4 t. Using the roller
Improves the homogeneity of the rising crop,
Packing procedure is quite effective against soil erosion from strong winds and harmful birds,
Retains moisture in the soil,
Can be used on all types of soils, except those stoned and slope of no more than 8 degrees.
 The advantage of using roller TIT-7.2 :
■ Can work on wet soil within 12-25%;
■ Efficiency in the transition from the transport position to working position by hydraulic system, which in turn uses the mechanism of change;
■ Using its own transport wheels allows you to quickly move from field to field and at considerable distances.; ■ The working bodies are located on the square shaft which can firmly fixed in all three types of discs:
Discs ring-spurs;
Discs annelid;
Discs annelid intermediate cleaning disks above.
■ To prevent wear at the coupling point, was added constructively flexible sleeve coupling.